Note: This is a new feature; details related to this feature may change in the coming weeks or months.
With a Remote Raid Pass, Trainers can join any Raid Battle that's on the Nearby screen or tappable from the Map View.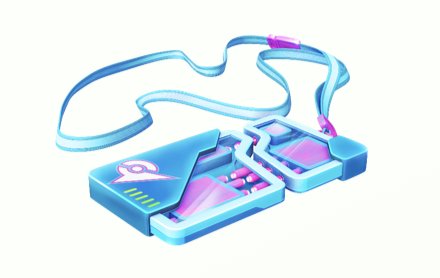 Remote Raid Passes can be purchased from the Shop, and occasionally there may be special events that include Remote Raid Passes as a reward. If you have 3 or more Remote Raid Passes in your bag, you will not be able to acquire more.
How to Join a Raid Remotely
There are 2 ways to join a Raid remotely:
Tap the Nearby button at the bottom right of the Map View and select the "Raid" tab. For any Raid Battles listed, tap "View" below the raid you would like to join to access the raid.




You can also tap any Gym with an ongoing Raid Battle on your Map View.
Once you've accessed the raid you'd like to join remotely, you'll see a pink button that lets you join the Raid Battle using a Remote Raid Pass. Exchange your pass for entry into the raid.
Up to 5 Trainers can join the same raid lobby with a Remote Raid Pass, though this number may be temporarily adjusted during specified time periods. If you try to join a Raid Battle remotely and 5 other Trainers have already joined remotely, you will be added to a new lobby. Avatars of Trainers joining remotely have a different appearance in the lobby.
Battling in a Raid Remotely
Like in raids joined in person, Trainers raiding remotely can select the Pokémon they wish to use and invite others within range to join their group by sharing the group code (3 pictures of Pokémon) at the top right of the raid lobby.
Raid Battle mechanics are also the same
regardless of whether you are battling remotely or in-person. However, remote Trainers' Pokémon have lower attack power than Pokémon of Trainers who join in person. This attack power reduction may be temporarily adjusted during specified time periods.
Raid Battles that you complete with a Remote Raid Pass will still count towards any raid-related research and medals, and Best Friend and team bonuses for attack power and extra Premier Balls are still applied.